Brexit, Texit, Calexit, and the Future of China
Should the U.S. encourage China to further decentralize economic and political authority? Soft or full partition has been advocated for Iraq, Syria, and Libya. The politically-decentralized canton-nation of Switzerland, and past and modern city-states show the success of devolving political authority.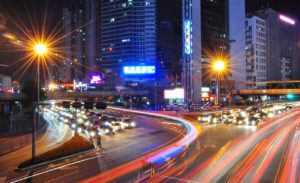 Hong Kong and Taiwan, followed by Chinese SEZs like Shenzhen and Shanghai Pudong New Zone, are now most free and prosperous places in greater China.
Political decentralization is in the news with English voters choosing (just barely) to exit the European Union. Before the last election, when most expected Hillary Clinton to win, Texas citizens and politicians openly called for a similar Texit (see: "From Brexit to Texit? Renewed calls for Texas secession after EU vote," (CBS News," June 25, 2016).
Donald Trump unexpectedly won, which led many in California to call for "Calexit" instead: "'Calexit' movement says Trump win helps their calls for California to secede," (LA Times, November 9, 2016).
Stephen Greenhut, though against 'Calexit,' outlines reasons for smaller Californias: "California break-up idea won't go away — for good reason," (Orange County Register, April 9, 2017) …
Back to political decentralization in China, this page, "China's Special Economic Zones," offers a valuable outline and history of China's SEZs. And here is 2011 World Bank post on SEZ Success and Challenges.
Just this month China launched a new SEZ, "China to launch special economic zone in province hit by layoffs," (April 3, 2017) …